Product Description
Polycarbonate Awning, Polycarbonate Canopy, Door Canopy, Door Awning, Window Awning, Window Canopy, DIY Awning, DIY Canopy, DIY Kits Awning, DIY Kits Canopy, Outdoor Awning, Outdoor Canopy, Outdoor shelter, PC window covering, Polycarbonate window covering, polycarbonate door canopy, DIY PC Awning, DIY PC Canopy, Polycarbonate DIY Awning, DIY Awning Canopy, DIY Door Canopy, DIY Window Awning, Polycarbonate DIY Canopy, PC Awning, PC Canopy, PC Door Canopy, PC Window Awning, Rain Shed, Rain Shelter, Rain Awning, Rain Canopy, Sun Awning, Sun Canopy, Sun Shelter, Sun Shed, Sunshade, DIY Polycarbonate Awning, Plastic Awning, Plastic Canopy, Plastic Shed, Plastic Shelter, Door Roof Canopy, Door Roofing, Garden Canopy, Garden Awning, Backyard Awning, Backyard Canopy, Garage Awning Shed, Garage Canopy, Outdoor Awning Shelter, Outdoor Shed, etc.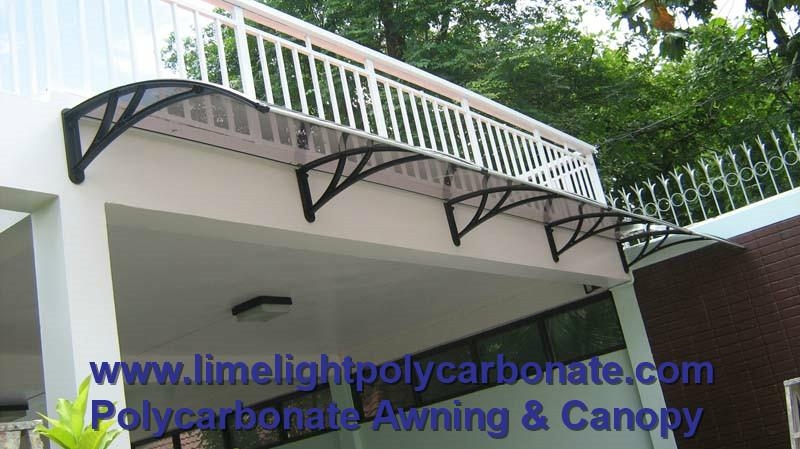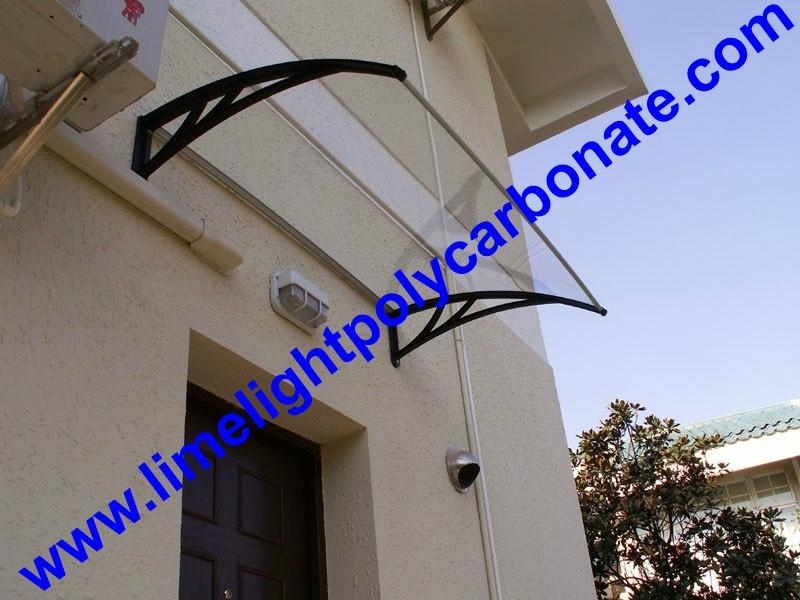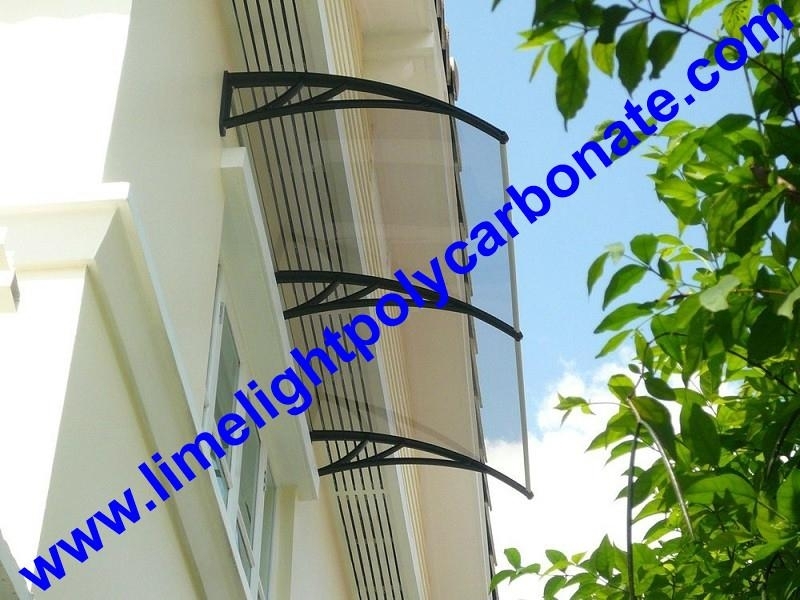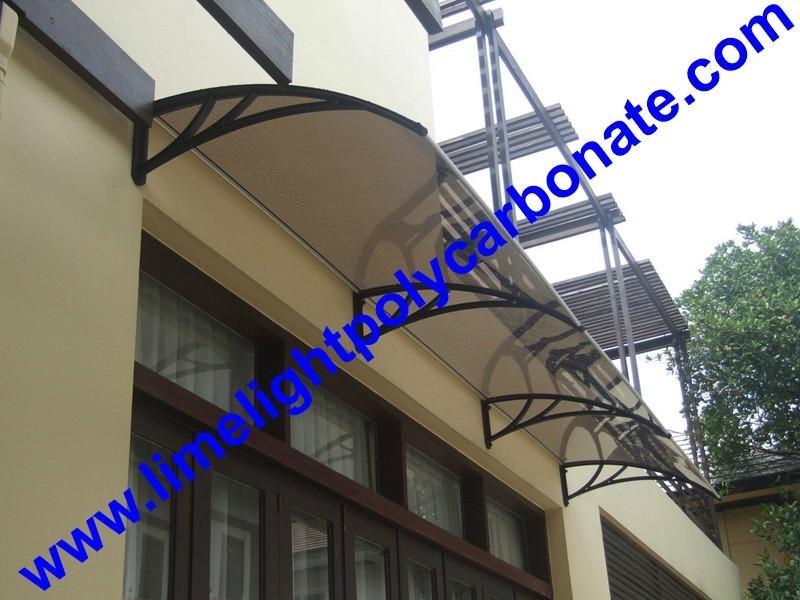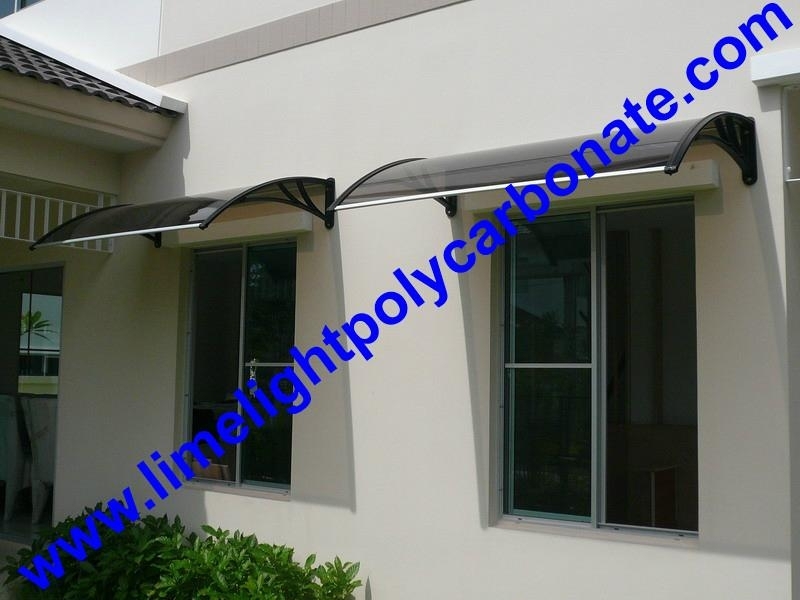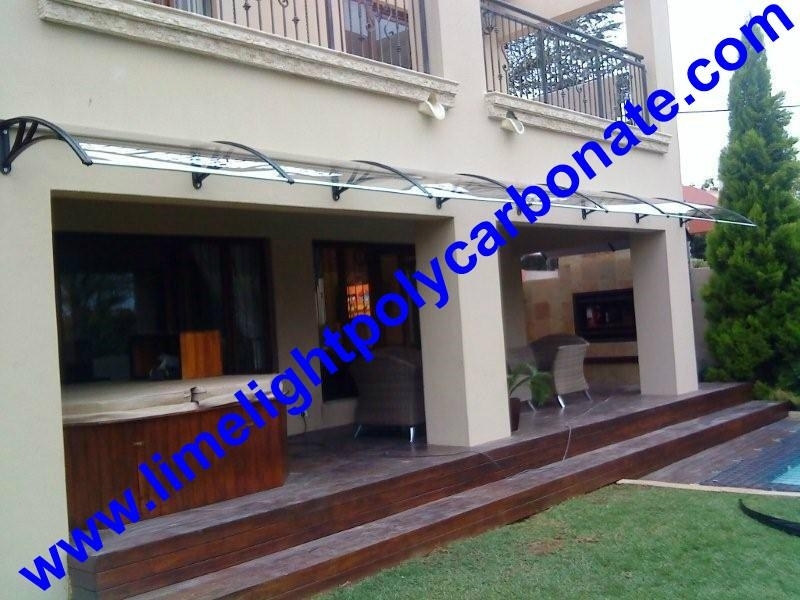 1. Introduction:

Polycarbonate awning/door canopy is assembled with engineering plastic/aluminum alloy brackets, polycarbonate solid/hollow sheets, aluminum fixing bars and related hardware accessories. It is very easy and quick to install, with luxurious Euro-Style, build modern and simple in the design, they are affordable by home makers, building companies, contractors, etc. They are considered the easiest and economic solution for protection from sun, rain, snow, hail, etc. They can be placed to private and commercial doors, windows, shopfronts, terraces, patios, etc, bring more value of your houses and buildings.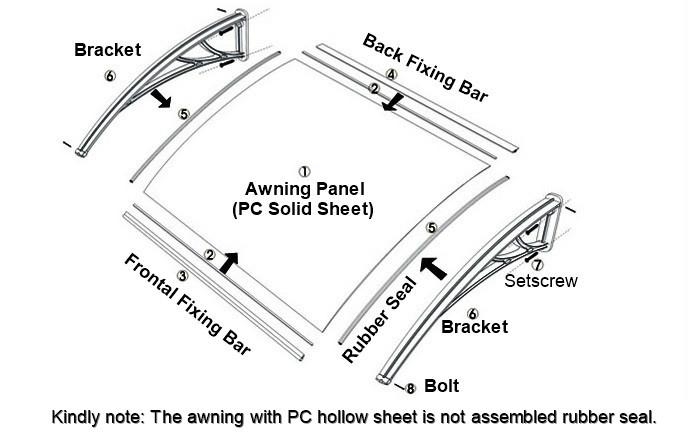 2. Specification:
1). Bracket depth: 600mm, 800mm, 1000mm, 1200mm, 1500mm, etc. (Other design, size and depth can be customized)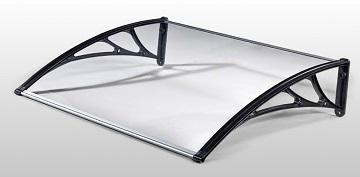 2). Width: 600mm, 800mm, 1000mm, 1200mm, 1500mm, etc.

3). Single size: 600mm*600mm to 1500mm*1500mm(Single size can be jointed together to make any length according to your request).
4). Panel: Polycarbonate solid sheet & polycarbonate hollow sheet.

5). Panel colour: Clear, bronze, green, white, blue, grey, etc.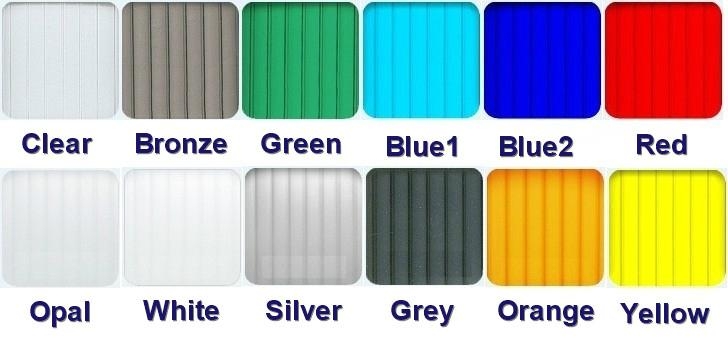 6). Bracket material: Engineering plastic & aluminium alloy.


3. Character:

1). Easy Installation: Polycarbonate DIY awning accessories includes engineering plastic/aluminium alloy brackets, polycarbonate board, aluminium fixing bars, fixing screws and rubber seals, all parts can be assembled and finish installation within 5 minutes easily.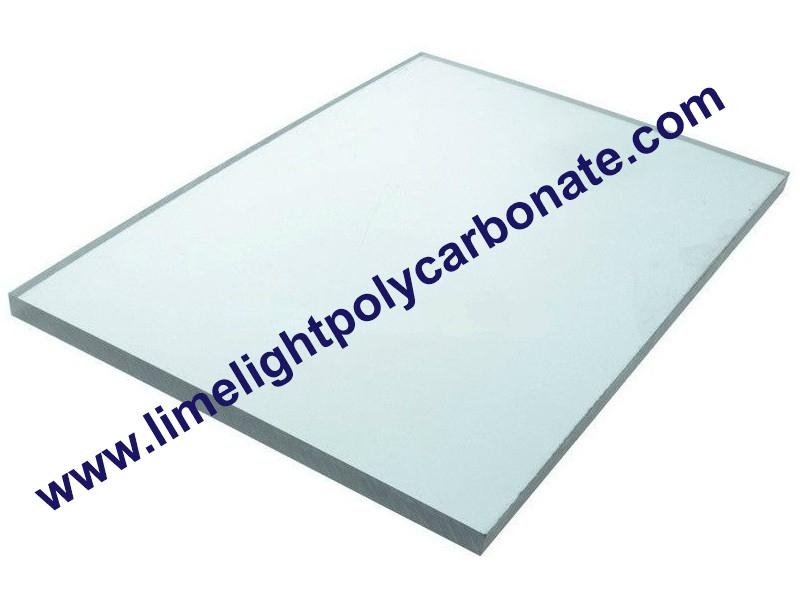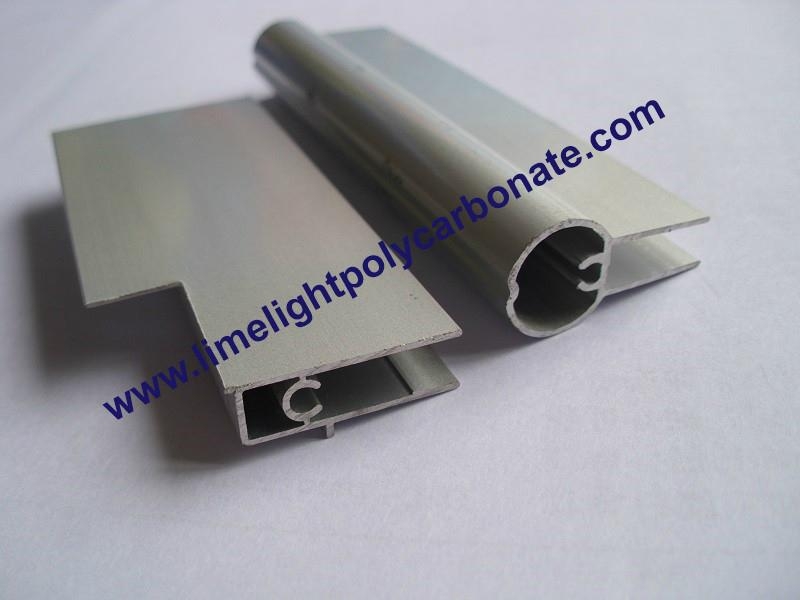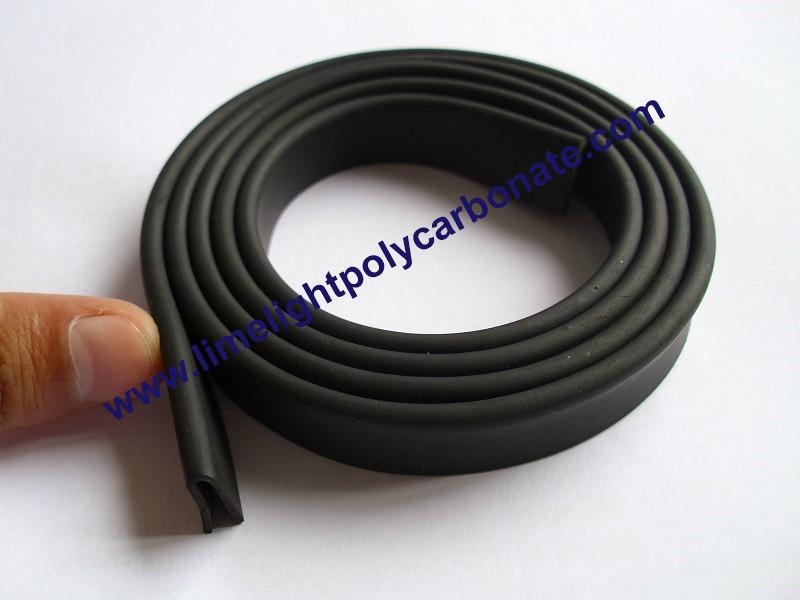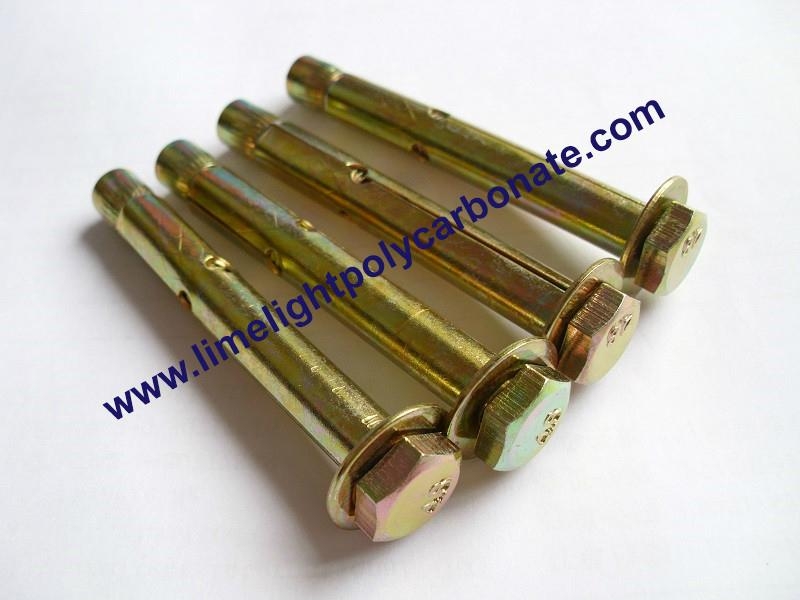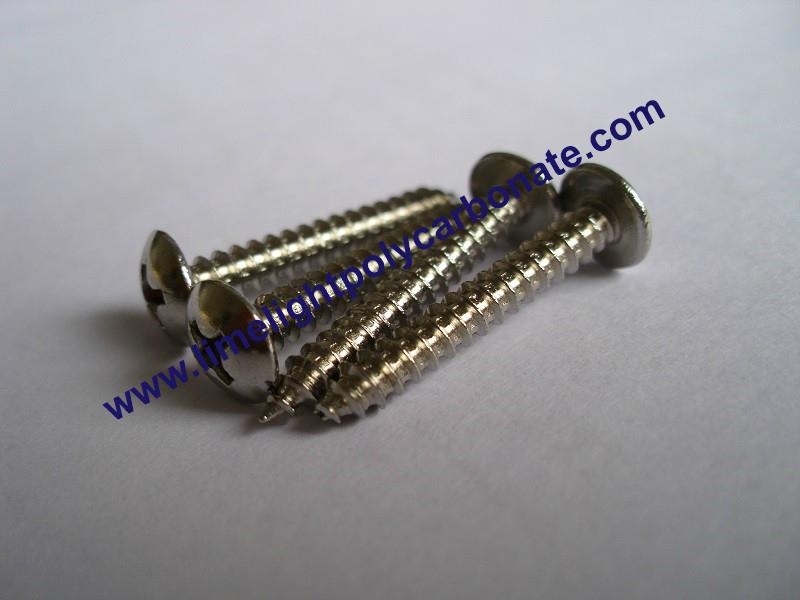 2). Elegant design: The awning has a slight curve which provides a modern, contemporary look and produces an awning of incredible strength and durability. The awnings bring more value for your house and buildings.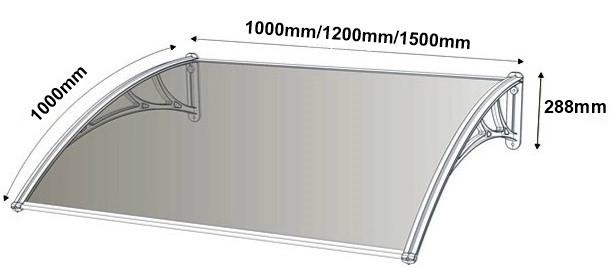 3). Resistance to Cat-12 Typhoon: Outdoor weather is extreme changes, from high speed winds to rain and hail. To ensure your home is well protected, Limelight awnings are thoroughly tested and assured to the most extreme weather conditions possible. Rest assured that whatever the weather, Limelight awning is strongly built.​ Wind tunnel test shows the shape of the centre of the awning deformed 120mm and 200mm in 8 wind class(speed 20m/s) and 12 wind class(speed 34m/s) which lasted 10 minutes. Without wind pressure, the structure of the awning rebounded without damages.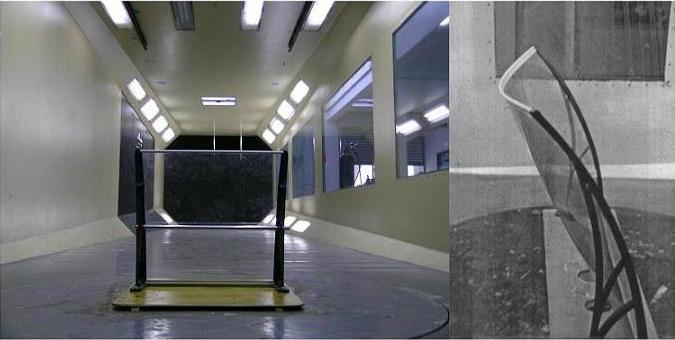 4). Ageing Resistance, prevent 99% UV:Everyone knows what damage can be caused by prolonged exposure to the sun. Limelight awning panel is made of polycarbonate sheet, with one side 50 micron anti-UV layer, the panel can prevent 99% of the sun's harmful UV rays, protect your home and family. Also, the anti-UV layer can prevent the panel ageing and postpone the awning life span.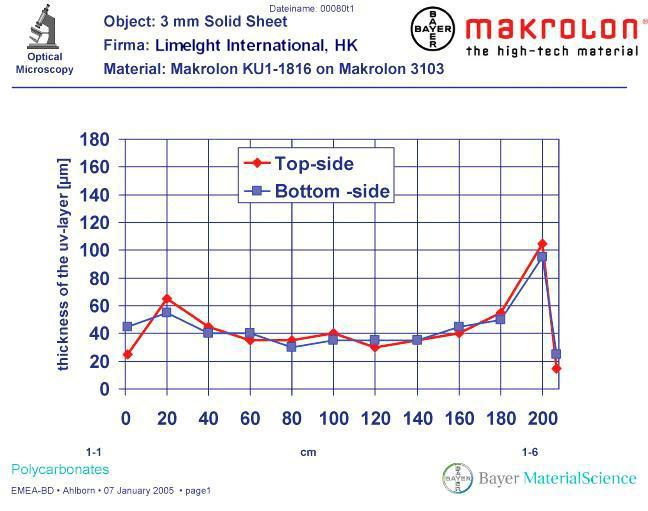 5). Heat insulation & sound-proof:Polycarbonate sheet of awnings has good heat insulation, it lets in light and keep out heat. Also, it has superb effect of sound-proof, 28 decibel decrease for 3mm solid polycarbonate sheet.

6). Impact resistance: 250~300 times that of same thickness glass, 30 times that of acrylic sheeting. Please view the video to check how the strength of polycarbonate sheet. http://youtu.be/khrWVqQwtuk
7). Flame & chemical resistance:Limelight awnings are specially coated with a unique formula to protect them from abrasive cleaning chemical and damaging elements of heat and fire, high flame performance rating is class B1.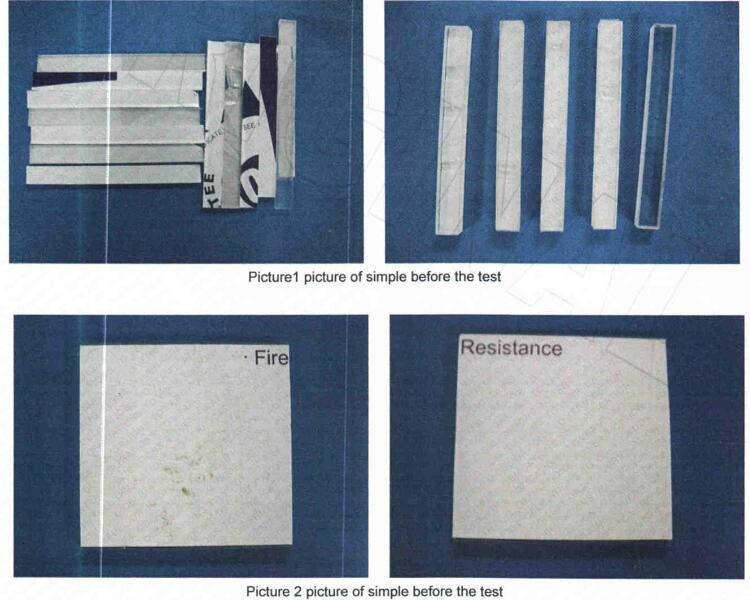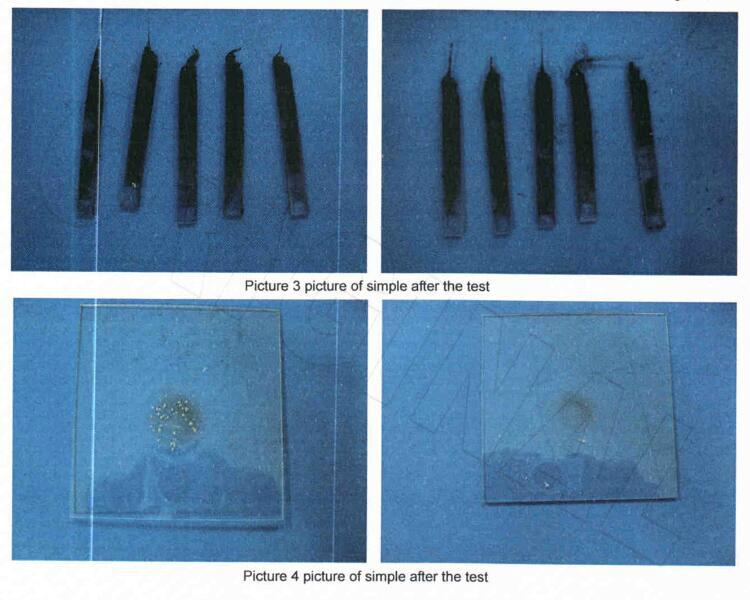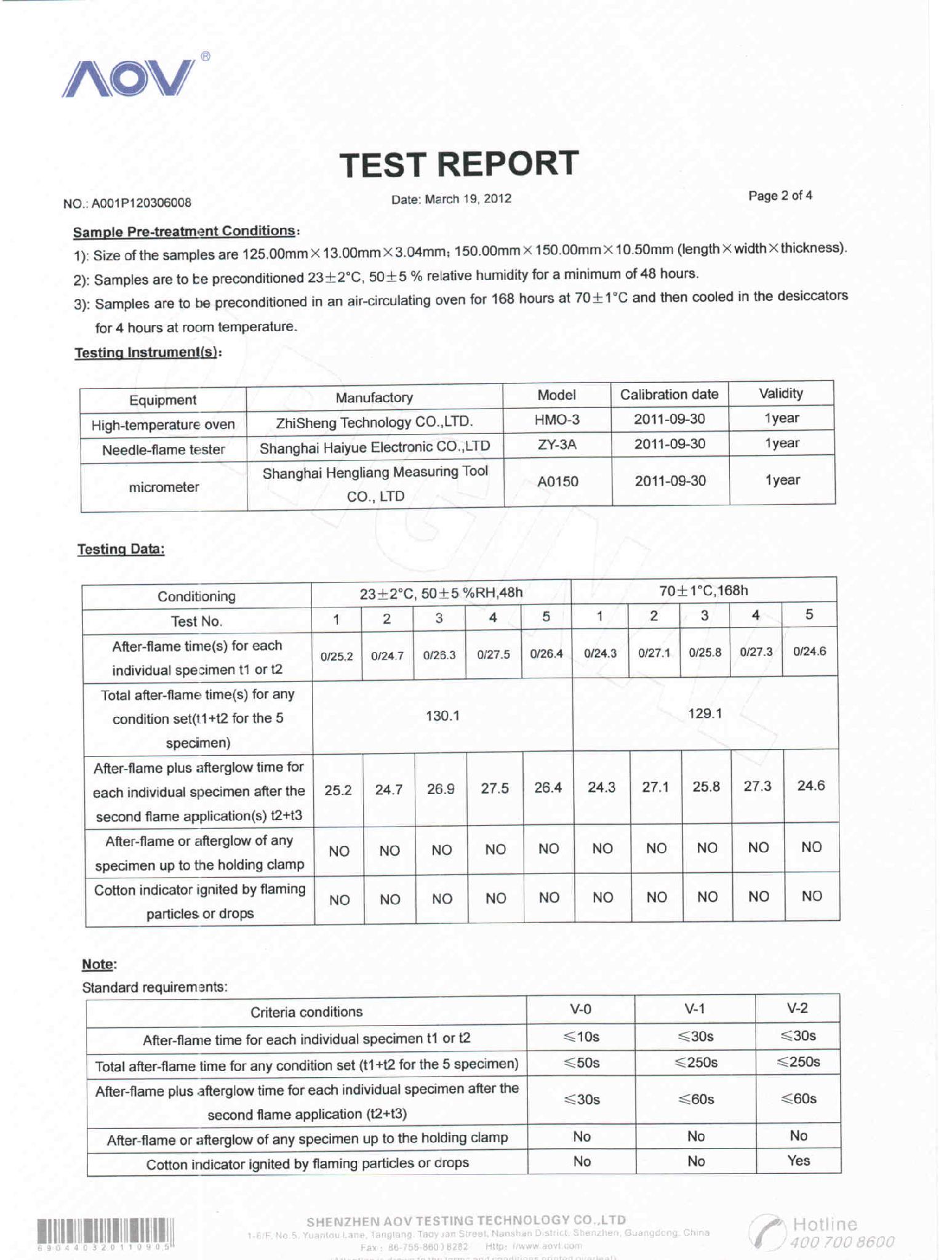 8). Self-clean by rain water & low maintenance: The rain water can clean the dust on the panel surface, it save your cost to maintain the awnings.

9). 10 years warranty: The awning is strong and durable, we offer 10 years warranty.

10). OEM can be offered.


4. Applications:
Private and commercial home windows covering, doors canopies, shopfronts, ATM machines shelters, rain shelters, sun shelters, air conditioners shelters, DIY stores, building decoration, etc.
5. The comparison between our polycarbonate DIY awnings and the traditional awnings
| | | | | | | | |
| --- | --- | --- | --- | --- | --- | --- | --- |
| Item | Transparency | Appearance | Impact Resistant | Wind Load | Sound Proof | Installation | Life Span |
| Polycarbonate DIY Awning | Transparent | Modern, elegant design | Good | Good | Good | DIY | +10 years |
| Color-coated Steel Awning | Non-transparent | Poor visual effect & easy to rust | Poor | Good | Poor | Complicated | 3-5 years |
| Stainless Steel Awning | Non-transparent | Poor visual | Poor | Good | Poor | Complicated | 10 years |
| Canvas Awning | Non-transparent | Common visual effect | Poor | Poor | Good | Easy to install | 3-5 years |
| Fiberglass Reinforced Plastic Awning | Non-transparent | Bad | Easy to aging and fragile | Poor | Poor | Easy to install | 5 years |
6. Assembling Instruction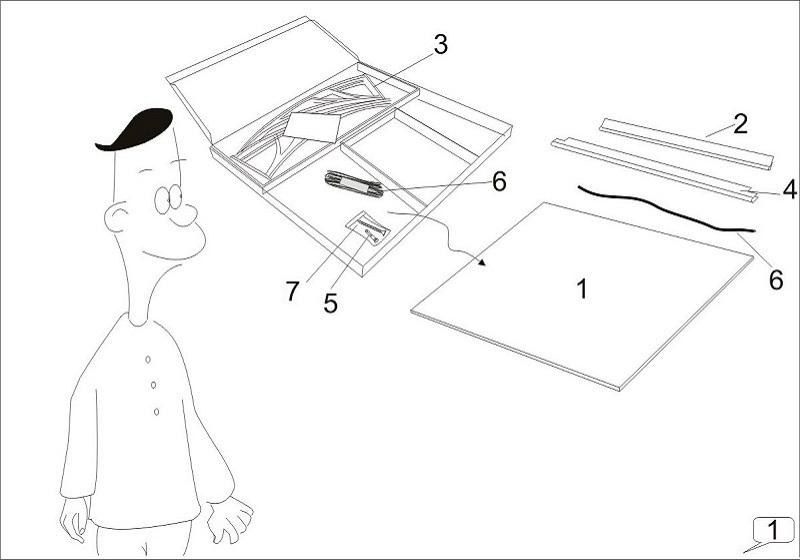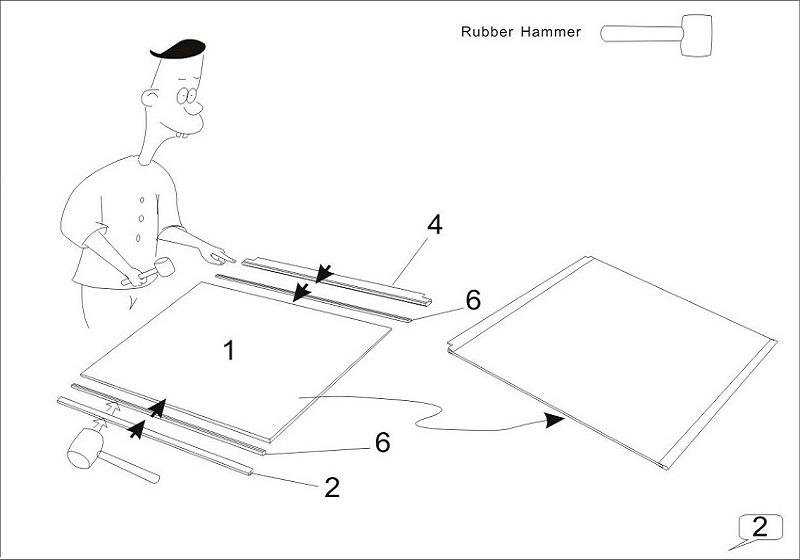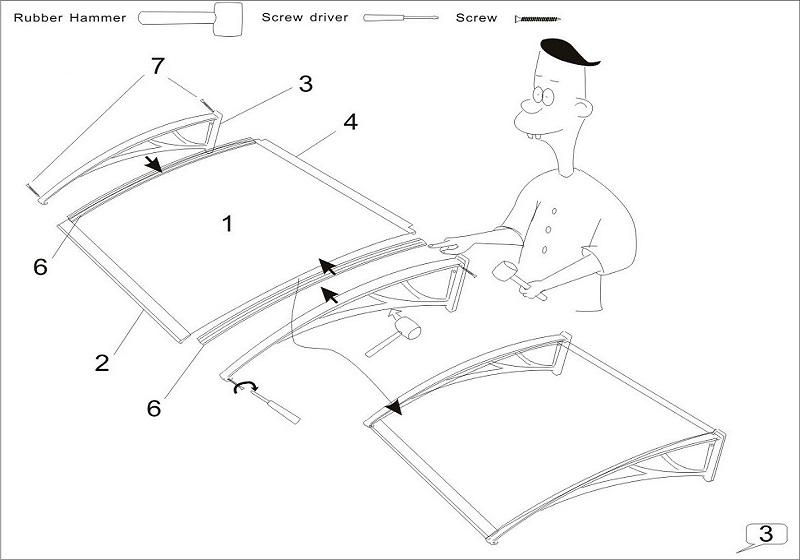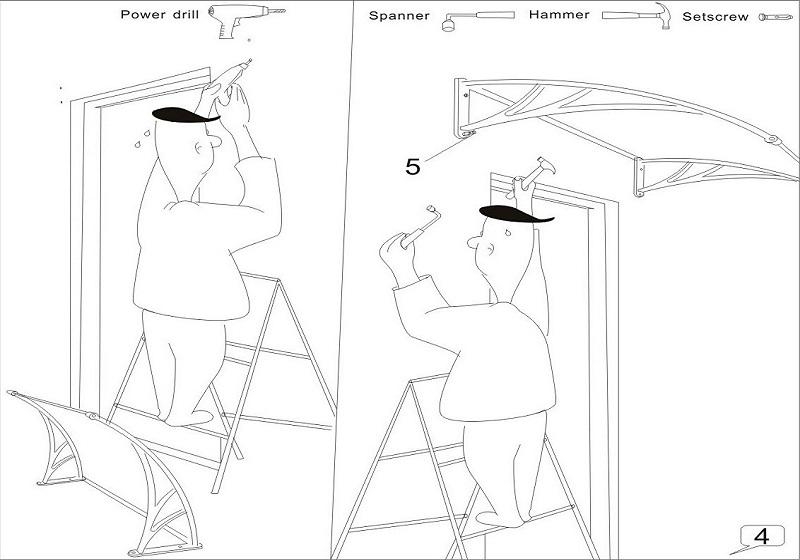 7. Assembling Tools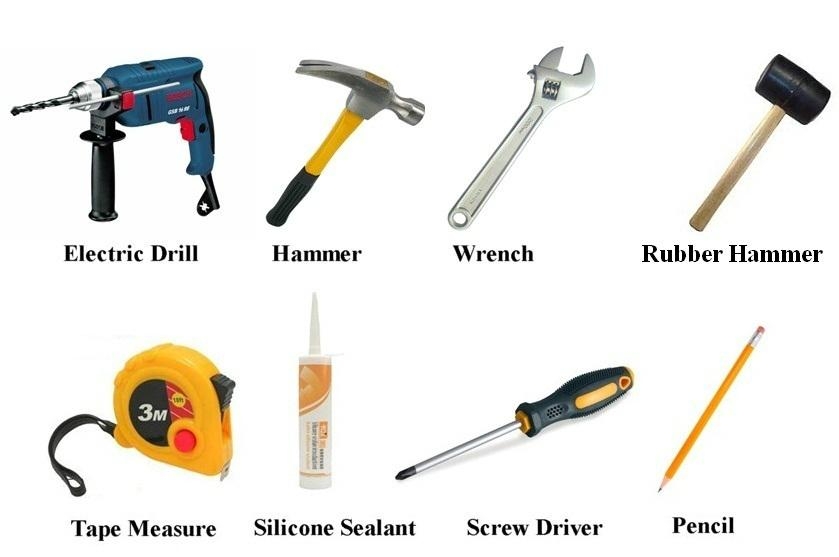 8. Application:
Commercial and private awning, canopy, door canopy, window awning, polycarbonate awning, DIY awning, door awning, window canopy, rain awning, rain shelter, polycarbonate canopy, DIY canopy, etc.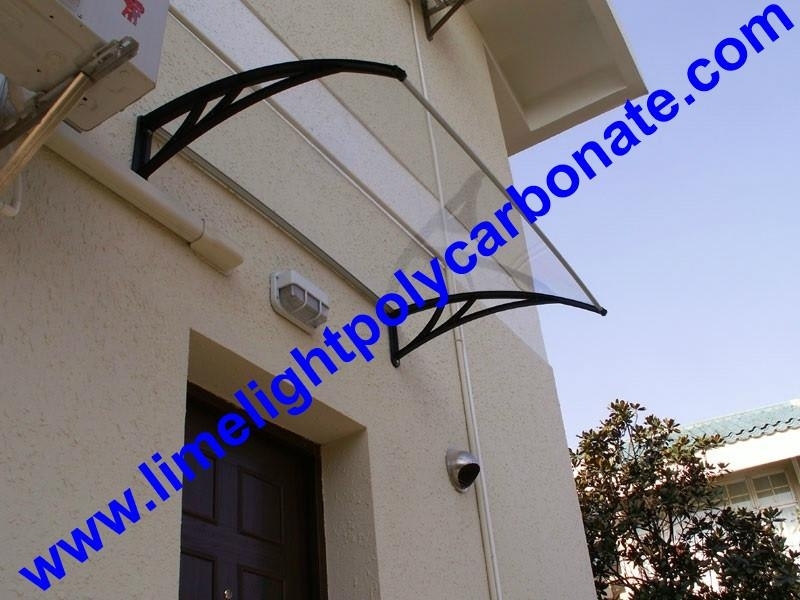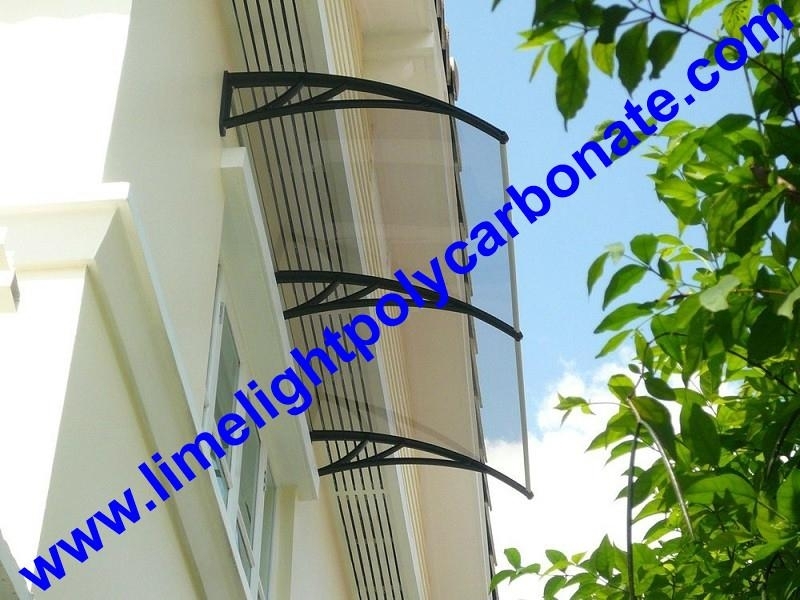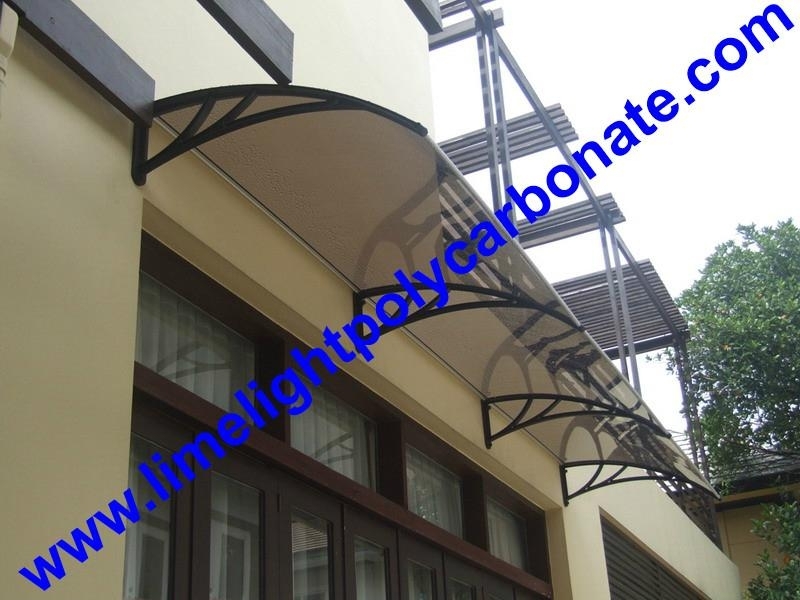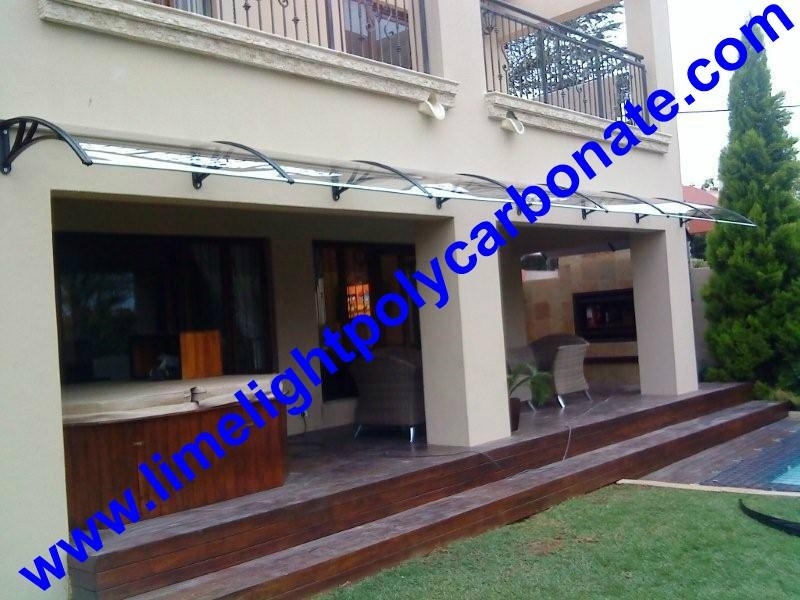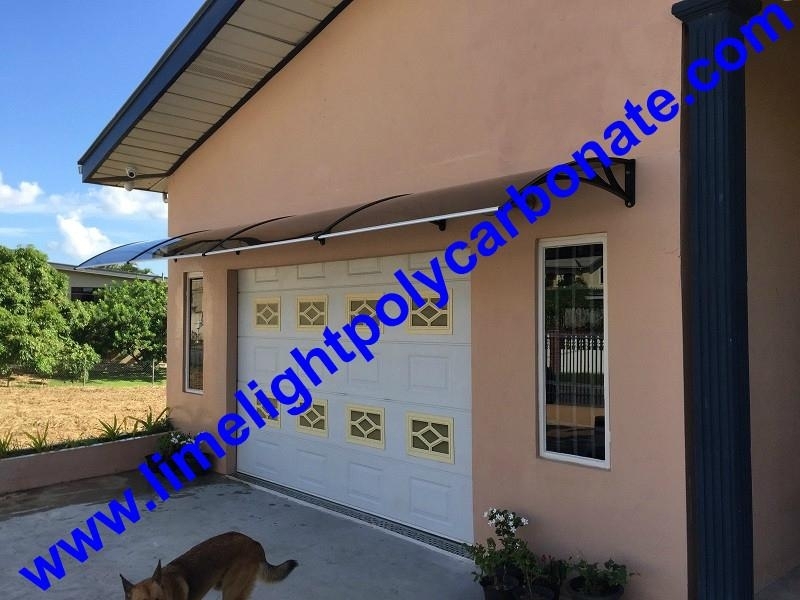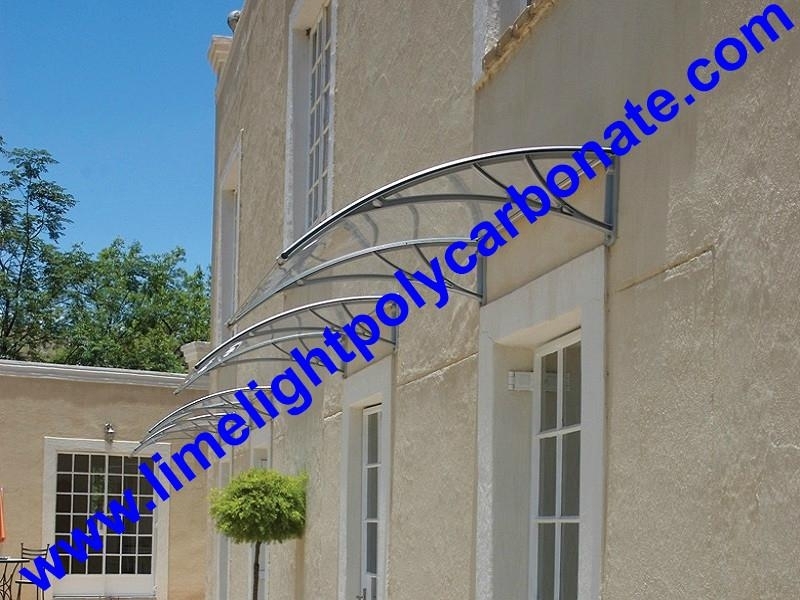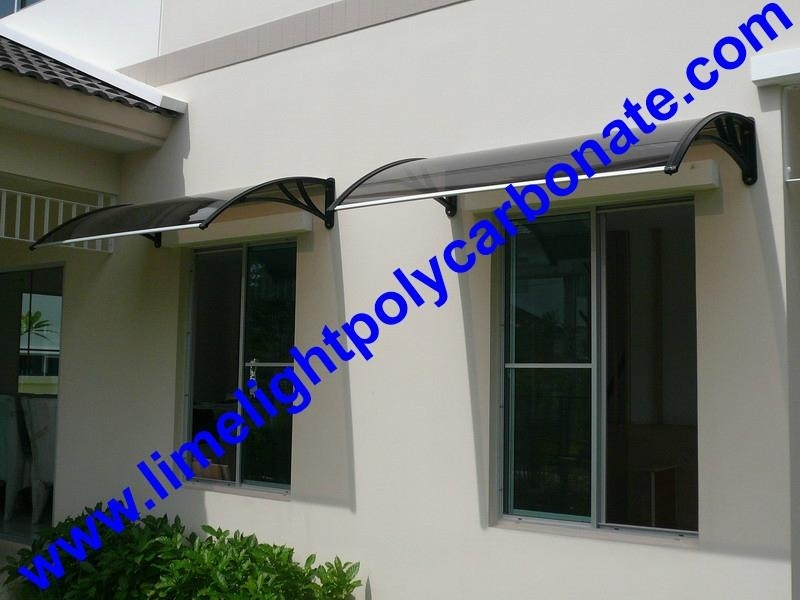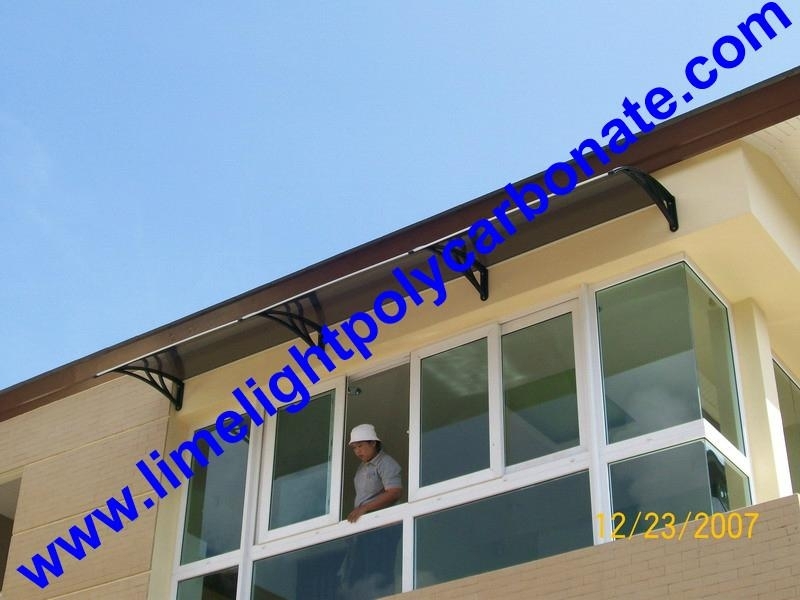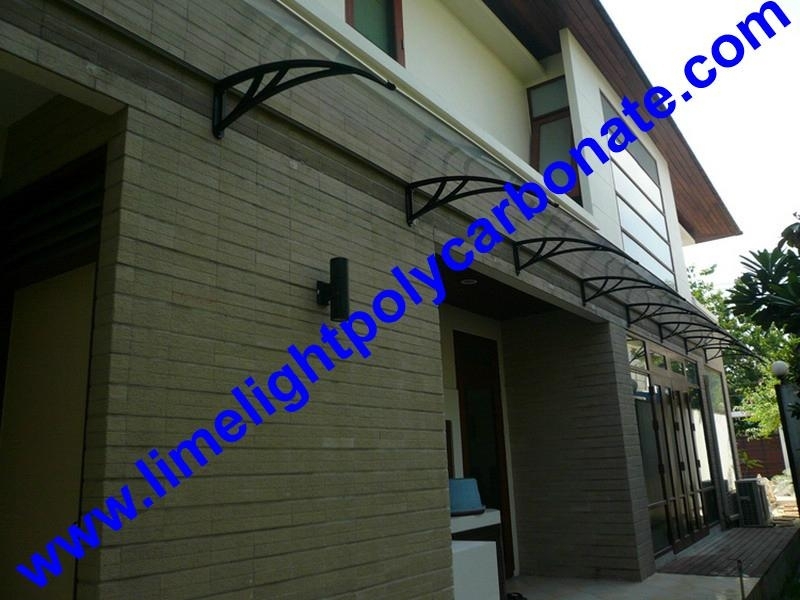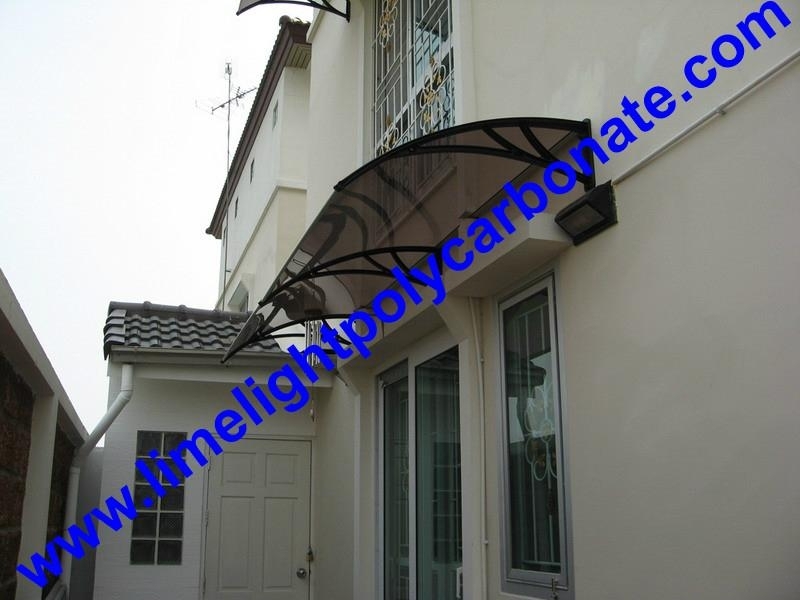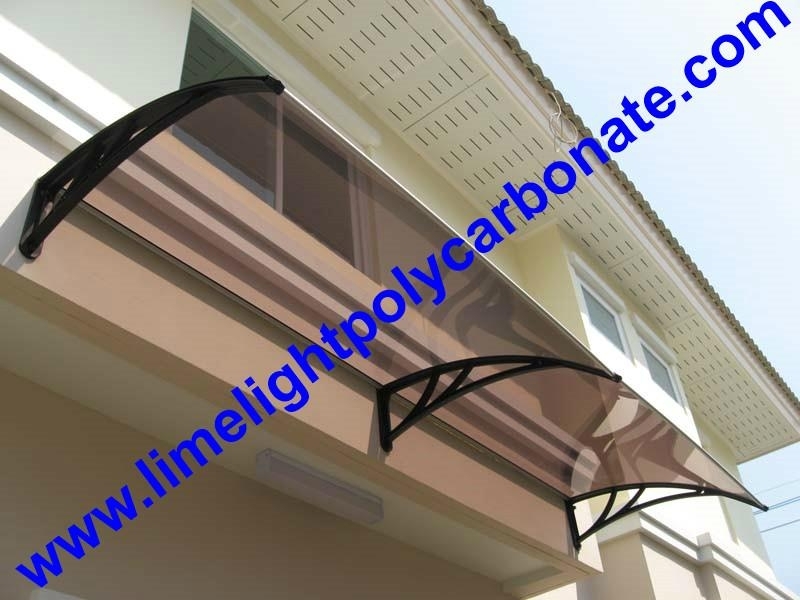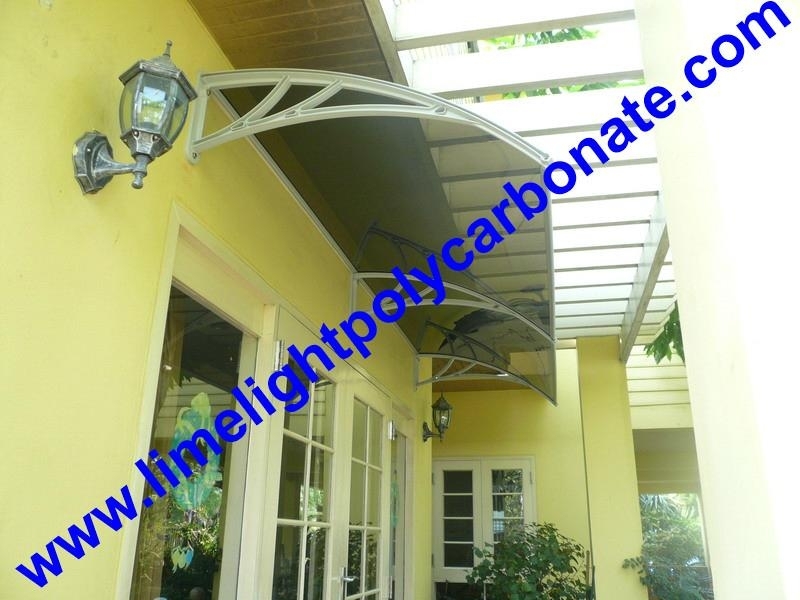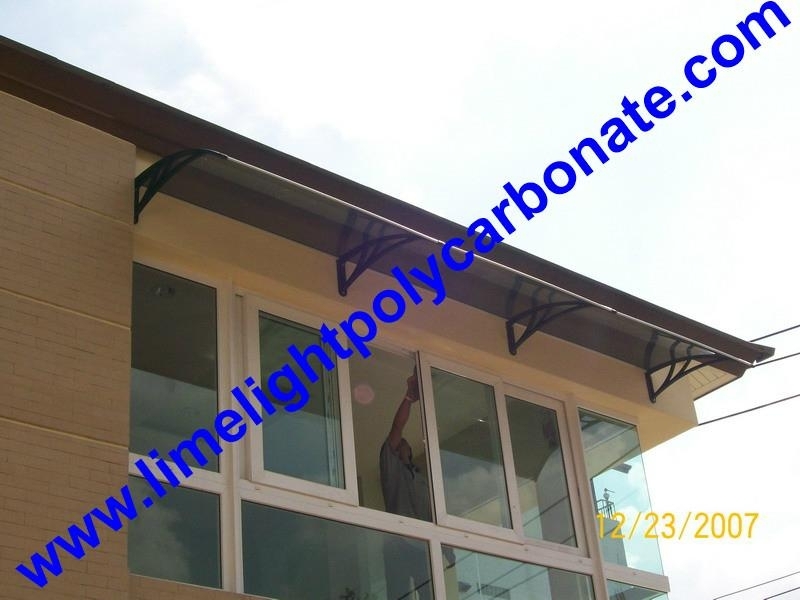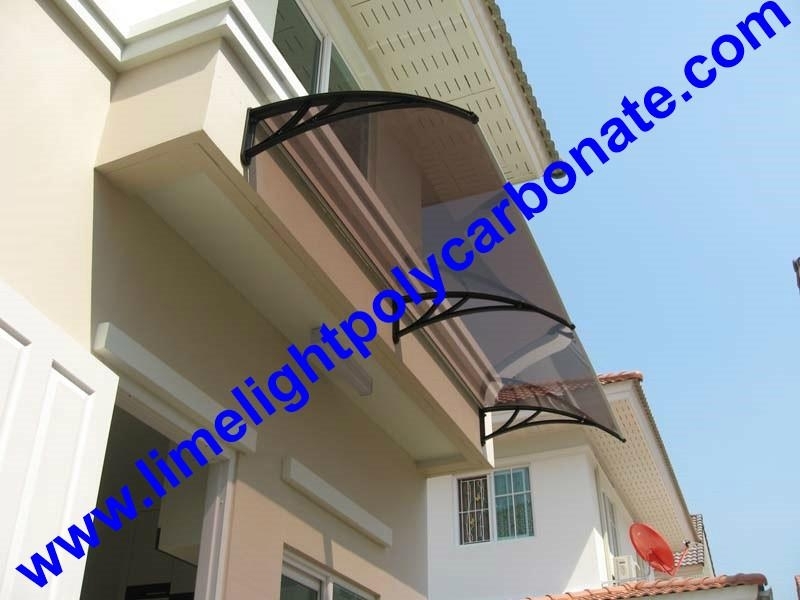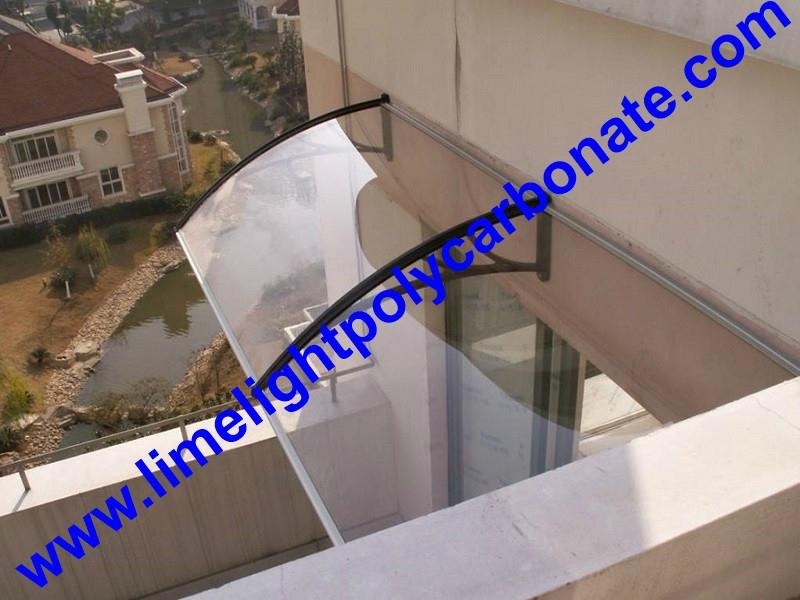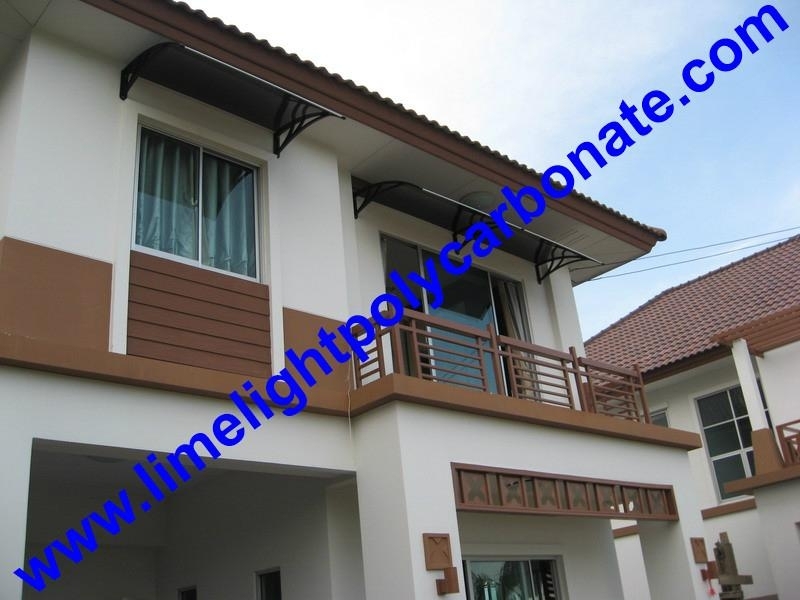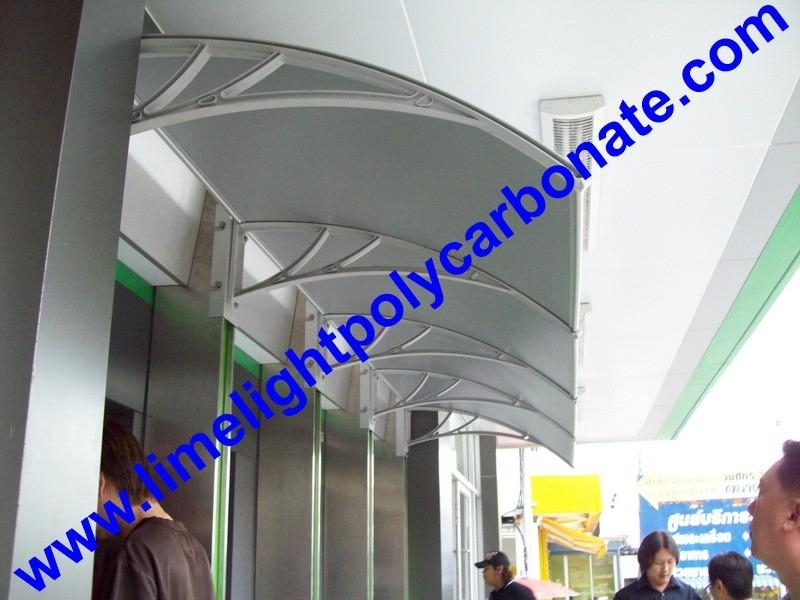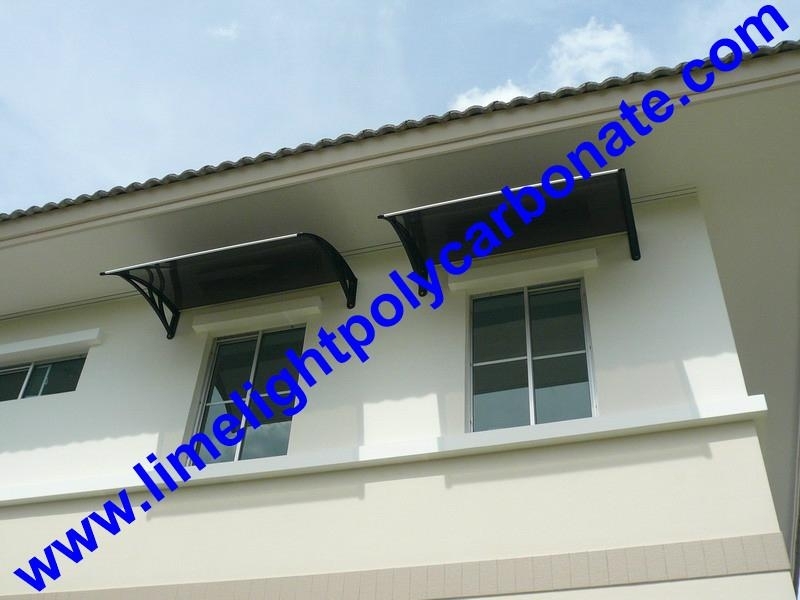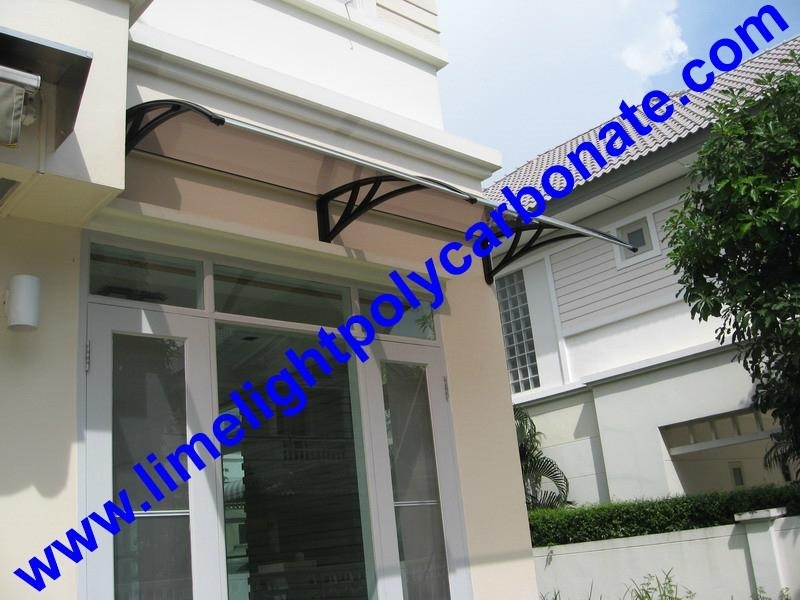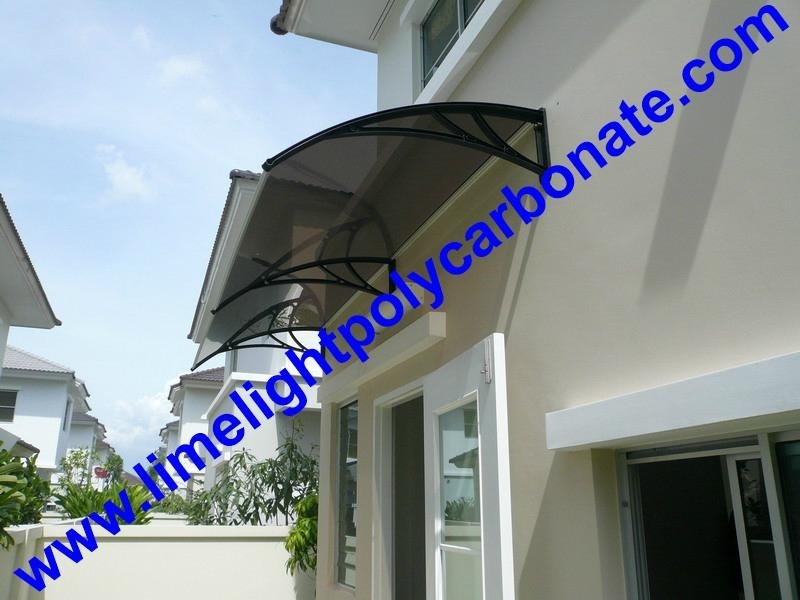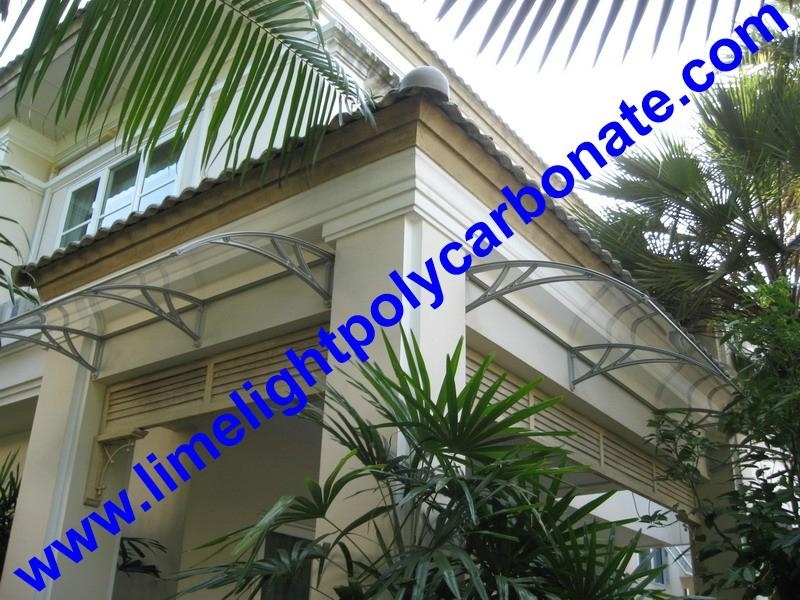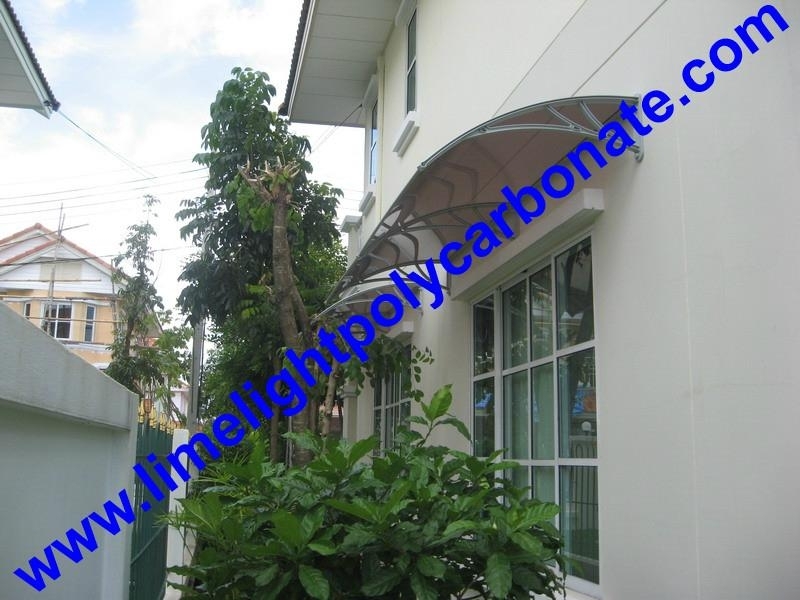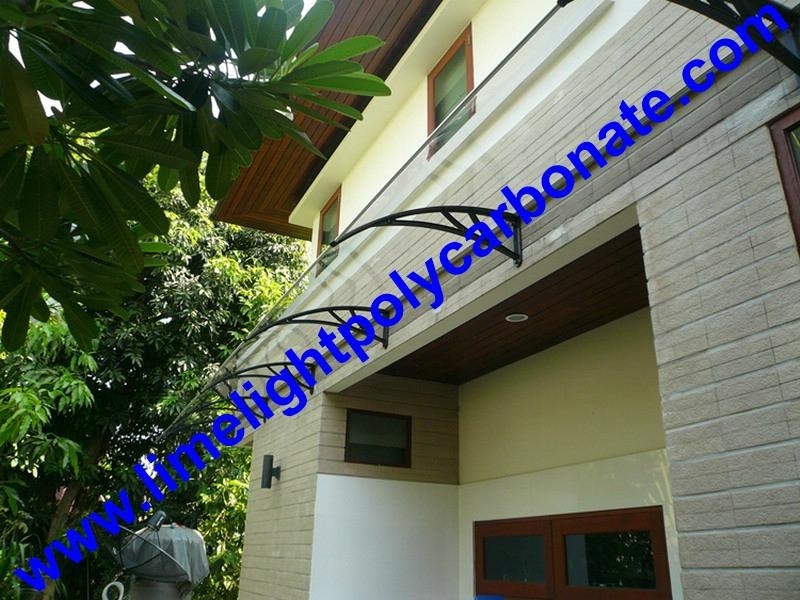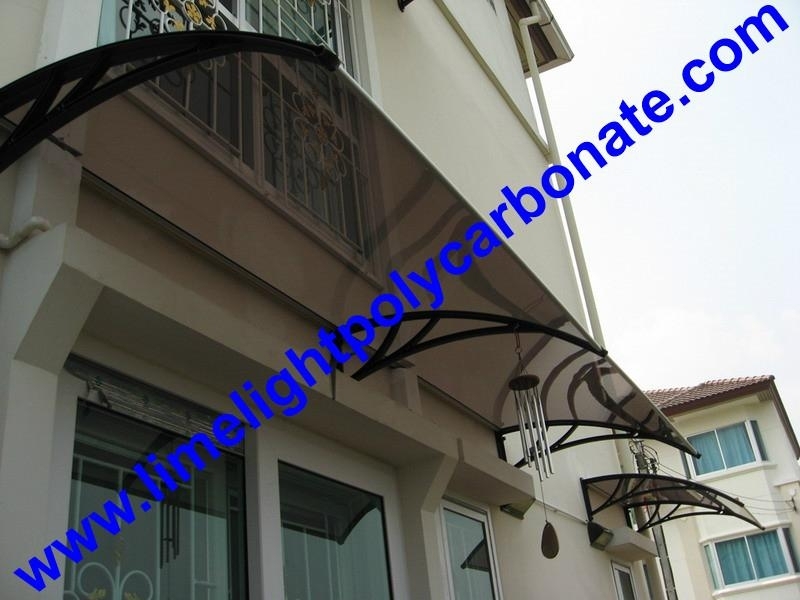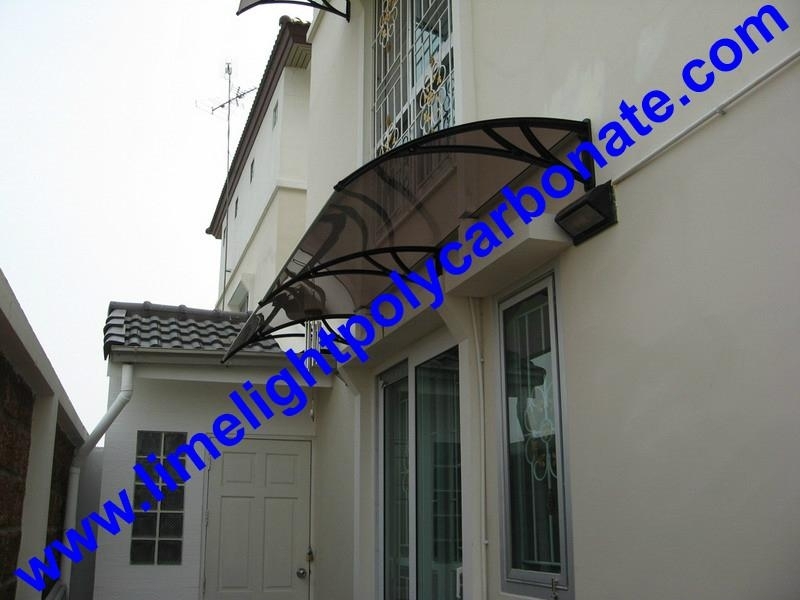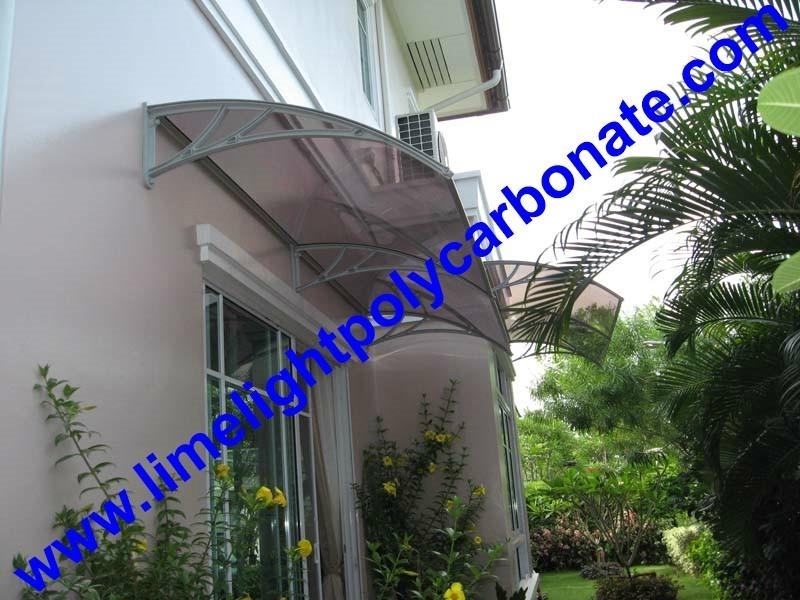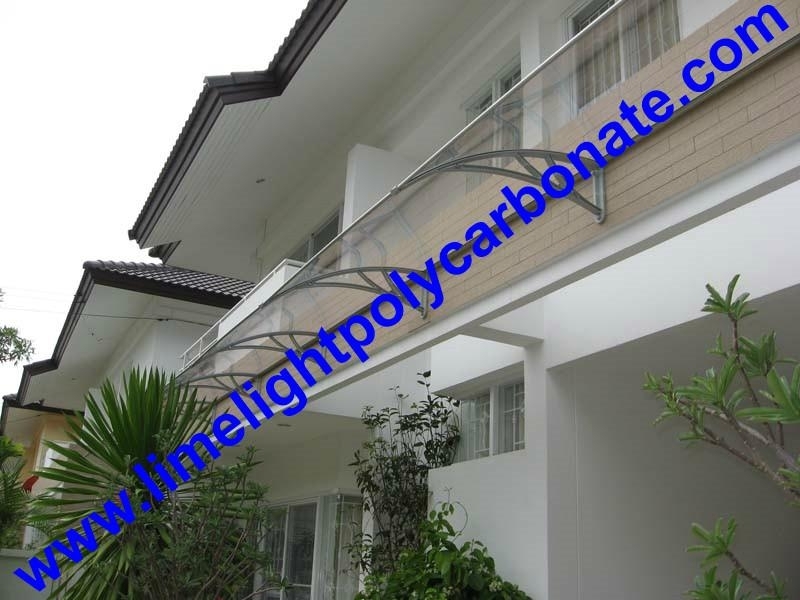 Awning, canopy, shelter, sunshade, awning canopy, awning & canopy, DIY awning, DIY PC awning, DIY polycarbonate awning, DIY window awning, DIY window canopy, DIY door awning, DIY door canopy, DIY rain awning, DIY rain canopy, DIY rain shelter, DIY rain shed, DIY sunshade, DIY sunshade awning, DIY sunshade canopy, DIY sun awning, DIY sun canopy, DIY canopy, DIY PC canopy, DIY polycarbonate canopy, DIY roofing sheet, DIY roofing shed, DIY roof canopy, DIY window covering, DIY roofing shelter, DIY awning kits, DIY plastic awning, DIY plastic canopy, DIY kits awning, DIY kits canopy, DIY shelter, DIY shed, door canopy, door roof, roof canopy, door roof canopy, door awning, roof awning, door roof awning, door covering, door shed, door shelter, patio canopy, terrace canopy, balcony canopy, shopfront canopy, door roofing, door roofing shed, door roofing shelter, roofing cover, door accessories, canopy kits, door & window canopy, window awning, polycarbonate window awning, awning kits, window covering, window canopy, window & door canopy, window roofing, polycarbonate awning, polycarbonate DIY awning, polycarbonate roofing, polycarbonate roofing sheet, polycarbonate cover, polycarbonate covering, polycarbonate canopy, polycarbonate DIY canopy, polycarbonate door canopy, polycarbonate awning kits, polycarbonate window awning, polycarbonate door awning, polycarbonate window canopy, PC awning, PC canopy, PC shelter, PC shed, PC sunshade, PC DIY awning, PC DIY canopy, PC door canopy, PC window awning, PC roofing, PC rain shelter, PC rain shed, PC rain awning, PC rain canopy, PC awning canopy, PC covering, rain shelter, rain shed, rain awning, rain canopy, sun awning, sun canopy, sunshade, sun shelter, roofing kits, etc.
Price Terms︰ EX-Works Zhongshan
Payment Terms︰ T/T, L/C, Western Union, Moneygram, Cash, PayPal, Escrow, etc.
Packing︰ Standard carton box
Lead Time︰ 7-20 days after payment
Facebook Page︰ limelightinternational
Product Image